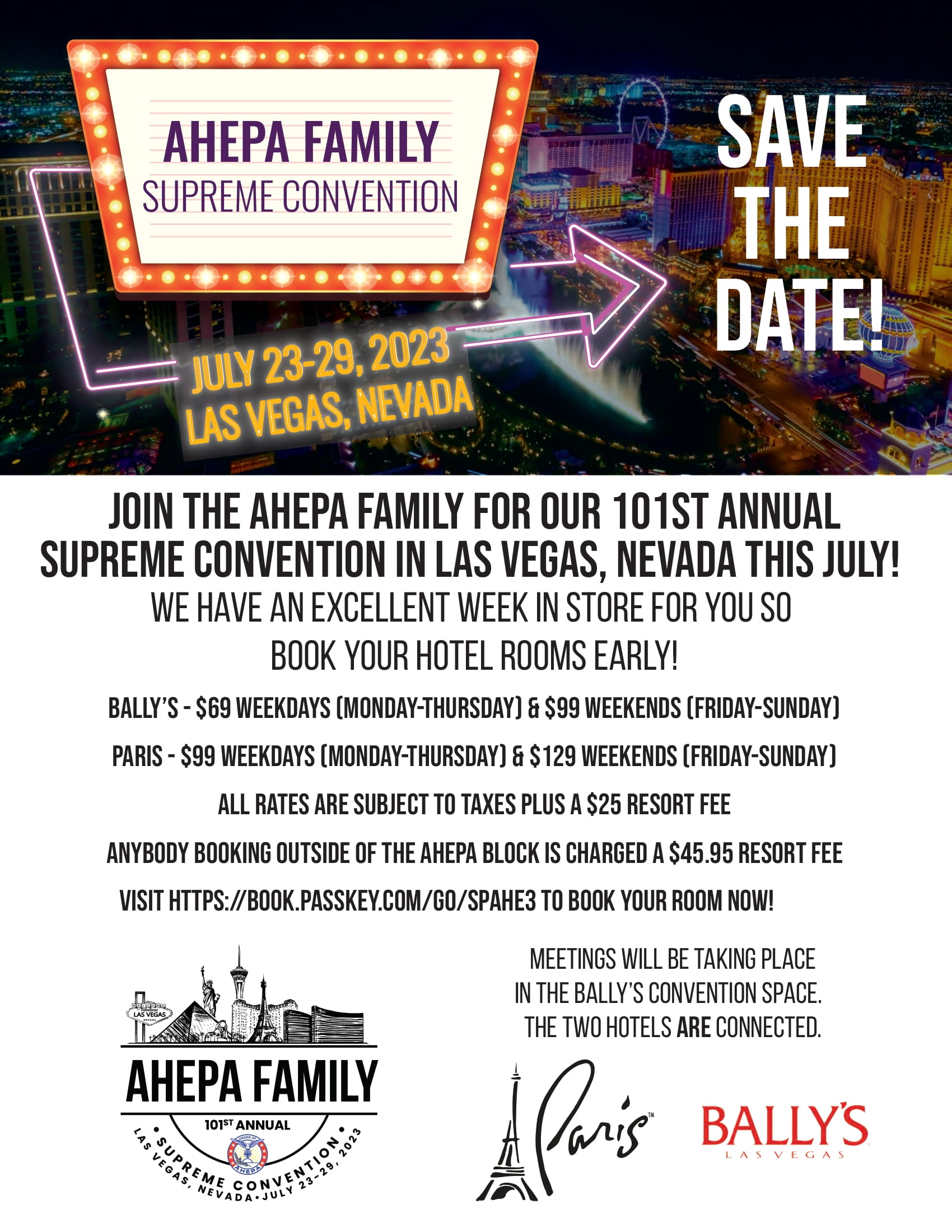 Join Us for the Ahepa Family Supreme Convention
Where: Las Vegas, Nevada
When: July 23-29, 2023
Details: An excellent week planned for Ahepan's and their families. View room reservation details on the flyer above.
If you would like to book a room, click here for the reservation system.
About Delegates and Alternates
What is a delegate? A delegate is a person who is nominated to represent the members of her chapter and has voting power at our national meeting.
What is an alternate? An alternate is a person who substitutes when the delegate is absent at the meeting.
Meetings will start on Monday, July 24th and Installations will conclude the convention on Friday, July 28th, but we encourage you to take advantage of our rate and plan your family vacations around these dates.