AHEPA District 17 Family
Scholarship Opportunities
Special Congratulations for 2023!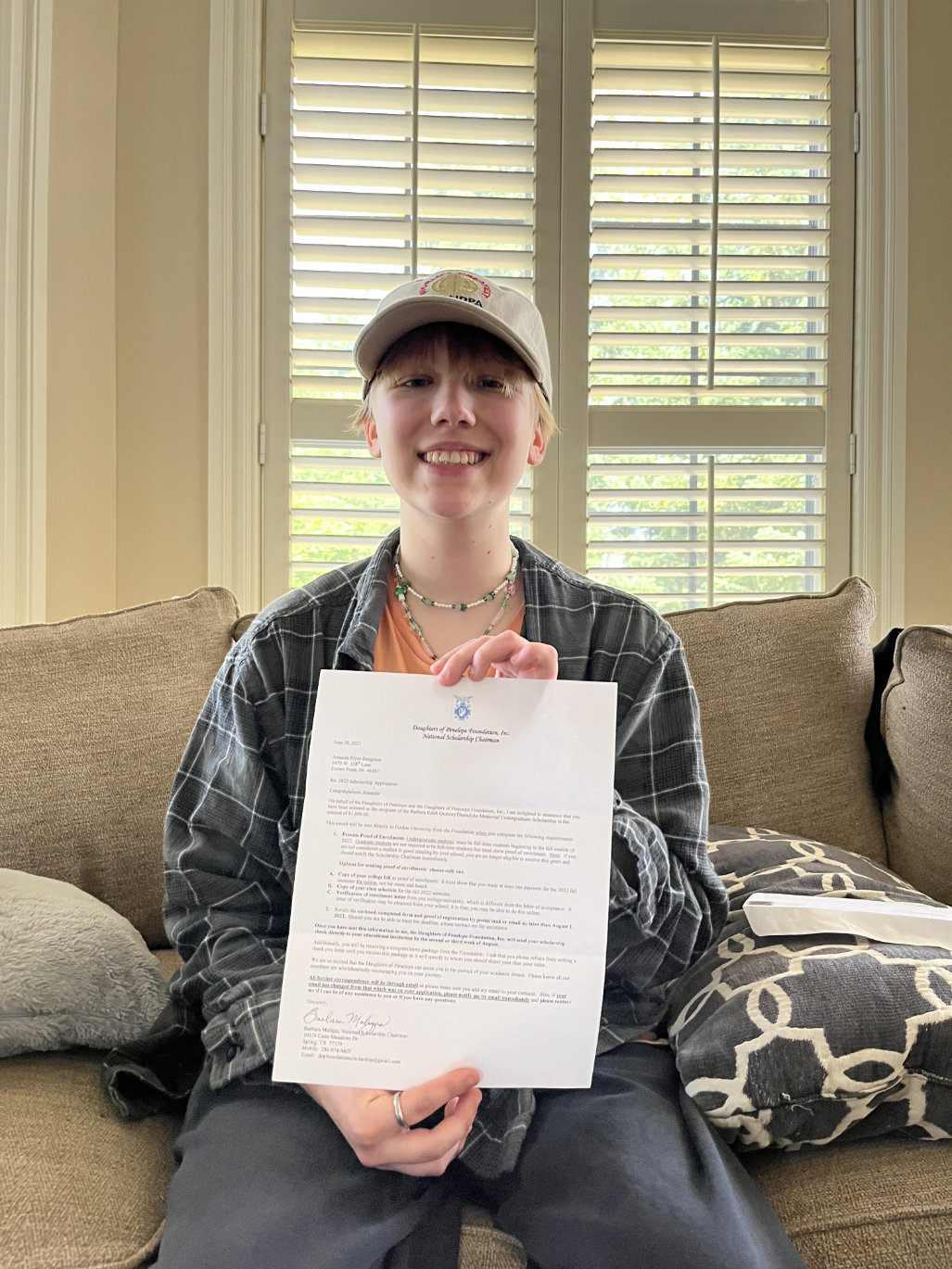 A special Congratulations to Amanda Bengston. 
Daughters of Penelope Foundation, Inc, National Scholarship Commitee announce that, Amanda Bengston, is the Recipient of the Barbara Edith Quincy Thorndyke Memorial Undergraduate Scholarship. 
Amanda will be attending Purdue University in the fall. Amanda's Mother is a member of Helen of Troy, Chapter #19, Albuquerque, NM
Amanda was also the recipient of the Tasso Chronis, New Mexico Chapter of the Order of AHEPA 501, Inc Scholarship and one of the top 3 recipients of the Rocky Mountain District #17 Scholarship. 
We wish Amanda all the best in the coming years!
District 17 Scholarship
For 2023
When is the Due Date?
The submission of all documents and completion of all sections of this application and mailing the application package postmarked no later than April 24, 2023.
Please note: Applications postmarked after April 24, 2023 will not be considered.
What Needs to Be in The Application Package?
To expedite the review process, please make sure your application packet has all necessary documents including the following:
The Scholarship Application signed and dated
Supporting documents described in section 6 of the application
Any other required documents not in sealed envelopes or submitted to the
Scholarship Committee directly. (i.e. transcripts, letters of recommendation)
A recent photo in JPG format.
Where Do I Send the Application Documents?
For Electronic Submissions (PDF documentation described at the bottom of the application)
Send the PDF files to: [email protected]
Subject: AHEPA District 17 Scholarship Application for [Name]
For Mail Submissions (physical documents described at the bottom of the scholarship application)
Mail the Application package to:
AHEPA, Rocky Mountain District #17
c/o David McLay, Scholarship
Chairman
3051 E. Peakview Circle
Centennial, CO 80121
Download District 17 Scholarship Form Here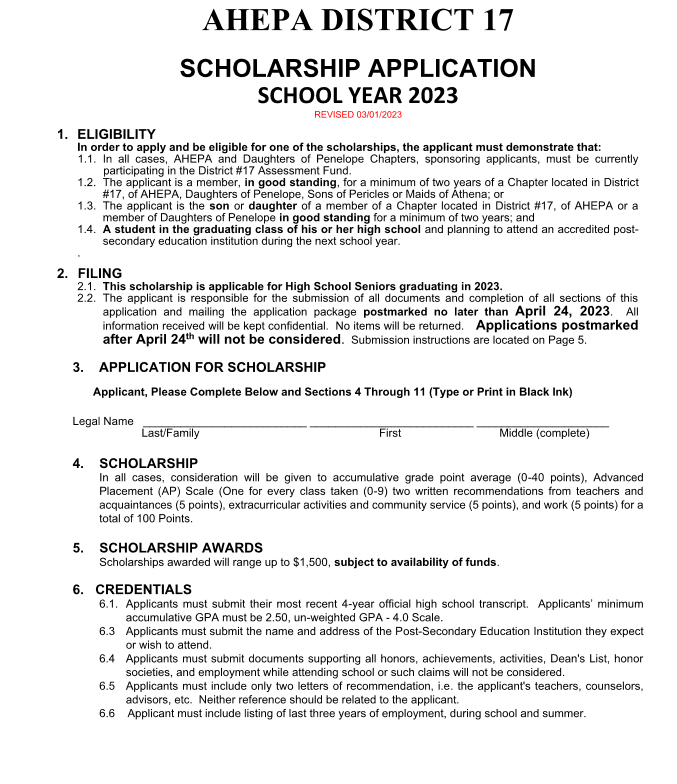 District 17 Scholarship
Applicant is responsible for submission of all documents and completion of all sections of this application
All information received will be kept confidential
No items will be returned
Applications postmarked after the due date will not be considered