The Dawson Memorial
American Hellenic Educational Progressive Association
District 17 – Dawson Memorial Project
An AHEPA project honoring the miners of Dawson, New Mexico who died in 1913 and 1923.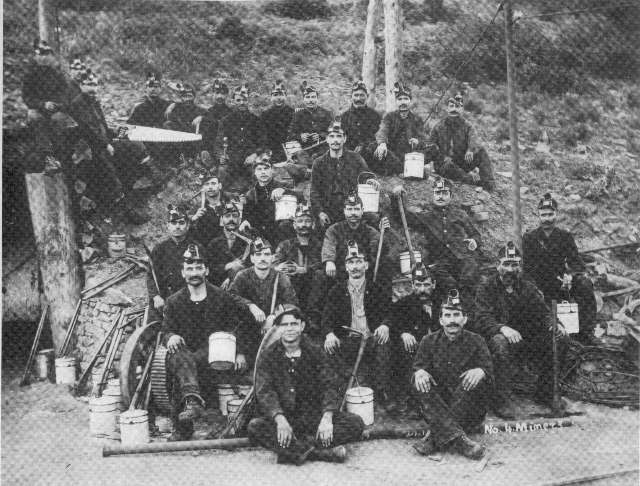 The Dawson coal mine was a complex of several mines about thirty miles west of Raton, New Mexico. Mining began there prior to 1900 by one J. B. Dawson who had purchased 3,700 acres of land that encompassed a major coal deposit. A small town soon sprang up, and in 1905, the Phelps Dodge Corporation bought the mine to provide fuel for its copper mining operations. The mines would produce more than 33,000,000 tons of coal before shutting down in April, 1950.
The miners, who worked Dawson as well as mines throughout the west, were a diverse lot. Prominent among them were many Italians and Greeks. By 1913, the town numbered some 6,000 residents, among them my grandfather and grandmother, newly married that same year.
Phelps Dodge was a safety minded company but the dangers of coal dust were not recognized at the time. On October 22, 1913 at 3:10 PM, an enormous explosion occurred in mine number 2. It was ultimately determined that a dynamite charge had ignited coal dust in the mine and 263 miners died in the resulting blast. There were twenty-three survivors, including one George Mavroidis, who escaped a blast of gas and was taken out unconscious. Of the dead, 130 were Italians with the Greeks being the next largest group. Phelps Dodge paid all funeral expenses and gave each widow $1000 and child of a dead miner $200.
Once the cause of the disaster was understood, the company implemented many safety practices to try to prevent further accidents. The 1913 accident had occurred because a miner set off a dynamite charge against company rules. The miner, who died with the others, was never identified. Even with stricter measures, a problem with the dust suppression system led to yet another major explosion on February 8, 1923. In this accident, another 120 miners died. Of the only two survivors, one was Charles Skandale (Skandalis) from Crete and the other, an Italian named Felini Martini.
There is much more that can be told about Dawson. Somehow, it was dear to the people who lived there even though it was a company town. Loyalty to the town continues to this day, though the town was literally demolished after the mines closed in 1950. The Dawson Cemetery is accessible and is listed as a national historic site. The town site itself is on private land and is normally closed to public access. However, a Dawson Reunion organization exists and every two years, the ranch company that owns the land allows them access to the site. Some 200-300 people come for each reunion, those who lived and worked there, and their descendants.
The Greeks who lived and worked there have now scattered widely, mostly throughout the west. There is a family here in Fresno who were there at the time of the 1923 accident. I have met the granddaughter of Charles Skandale and know people who knew him.