Sons of Pericles
Rocky Mountain Chapter 83
Denver, Colorado
Meeting Location and Time
Please check with the lodge.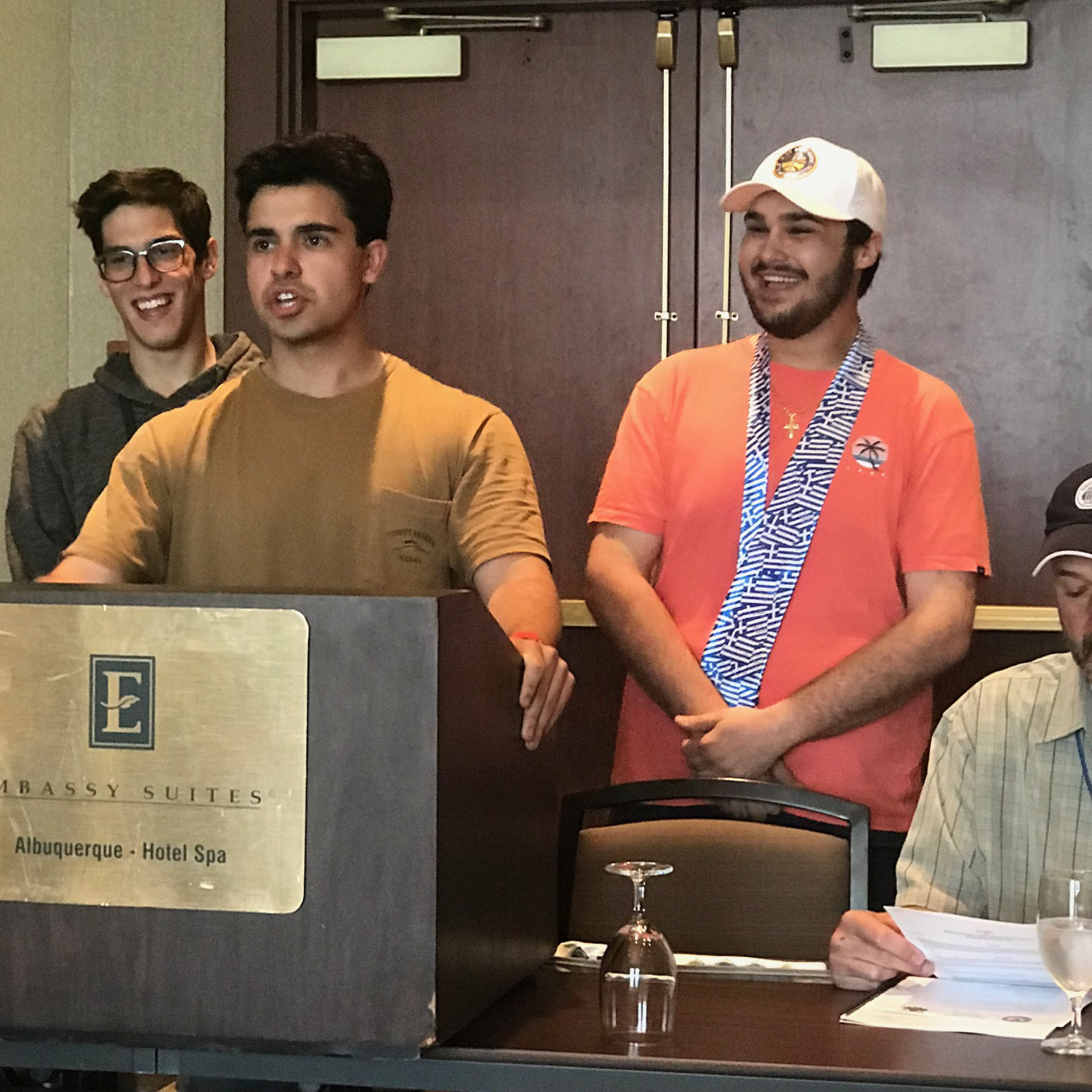 Denver Rocky Mountain SOP chapter 83 gave their annual report at the District 17 Convention in Albuquerque NM 6/1/2019 L-R Secratary Costa Hellen, Vice President Niko Gianos, President Christos Korosis.
VP Niko Gianos Called for a moment of silence for the victims in the Virginia Beach shooting and prayed for their families and friends. He went on to cover all their fundraising projects for the year.
The Sons has a very productive year and have great plans for the coming 2019/2020 season.